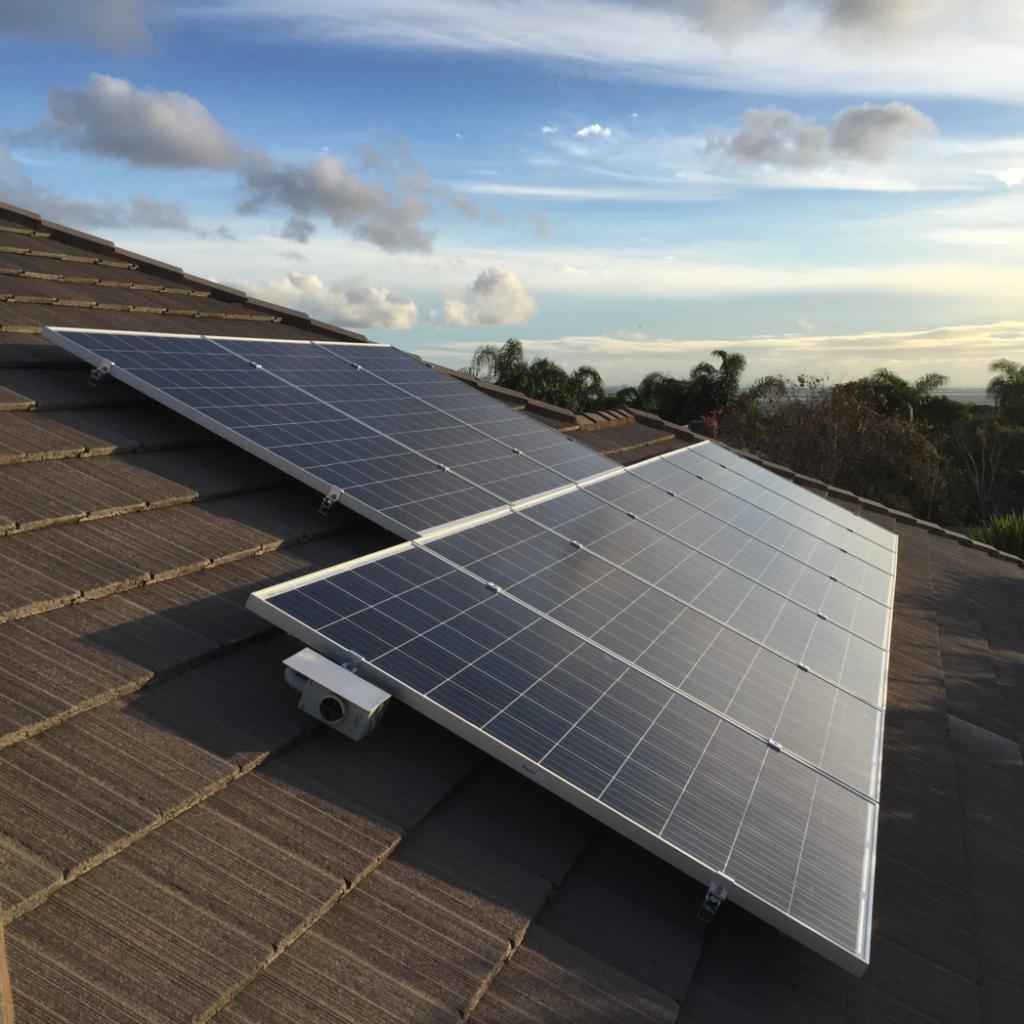 Solar Myths Busted!
Do you want to have a solar PV system installed, but are slightly skeptical because of something that you may have heard or possibly some general misunderstandings that you may have? There are so many different opinions on solar PV systems and so many myths, so Green Efficient Living has decided to clear up a few up in order for you to make a clearer decision. Here is the truth about a few solar myths that you may have heard that could be holding you back from enjoying all of the benefits that solar has to offer.
"The solar system that I am offered must be the right one for me!"
Unfortunately, this isn't always true. There are many different solar systems out there and many different solar installers, and while the industry is one that is heavily regulated with strict compliance standards, it is still up to you to do the research and find the most trustworthy installer that will provide you with the most suitable system.
A reliable solar technician is one that is also a qualified electrician, giving them the sound knowledge and understanding of how to correctly wire the panels to ensure their efficiency, reliability, and safety. Your energy consumption habits, your location, your roof pitch, your needs, etc. will all need to be reviewed before they can even begin to understand what the correct system might be. If they are offering you a system before these questions have been asked, then the chances are that they are offering you a system for their benefit and not yours.
Never pass up the opportunity to have your system inspected. Through inspections carried out by Green Efficient Living, it has been found that a large number of systems are non-compliant which a high percentage of them being sub-standard. It is for this reason that your own research is extremely important to ensure that you are dealing with a reputable company. It is important to that you are aware of whether or not your solar installer is approved – a good company should always be able to provide proof of quality. Asking for their accreditation and certification is one way to ensure that you are dealing with a reputable company.
It is also important to be aware of what is available to you once the system has been installed, such as warranties, after-installation support, maintenance checks, and customer service. A quality provider should be with you long after the system has been installed.
Don't get caught by hidden costs – ensure that you are aware of everything that you are paying for! Some companies may charge you for small things such as your meter box upgrade, so make sure that you have every little detail written in full and provided to you for your own personal records.
Green Efficient Living are Clean Energy Council approved installers and all of our technicians are qualified electricians. We only use quality components and products that are guaranteed to deliver and make you aware of every cost involved in the installation.
We take pride in our work so you know that you are getting the best possible service before, during and after your system has been installed.
"I'm not home during the day, therefore, solar panels won't benefit me!"
It is true that unless you have a battery system installed, you cannot store the enery that your system produces to use at a later time. As a system's energy production is highest during the day, this is ultimately when you need to be utilising it. Although most families of individuals are not home during daylight hours, there are still a number of ways that you can benefit from solar panels. It just means that you will need to change your energy consumption habits to match that of the solar energy production. Try to find ways that you can use the majority of your electricity usages during the day. Instead of waiting until you are home to turn on and use your appliances, schedule them to come on while you aren't home. Have your washing machine run its cycle, and then your dishwasher, etc. This will ensure that you are making the most of your energy that is being produced and reducing your electricity bills in the process.
Also, remember that weekends are two days out of the week when you are home during the day to utilise the energy products. Even if your solar energy production is only able to make up a slight amount of the energy needed to run your appliances, you are still benefiting from having solar installed.
"I don't need to worry about using all of the energy that my system produced because I'm being paid for the energy that I don't use!"
This is true, but it is also slightly naive. Long gone are the days of high feed-in tariffs (what you get paid for the elecricity that you send back to the grid). Currently, this rate is at $0.068 per kilowatt hour (kWh), so for every kWh of solar that you don't use, is sent back out the grid and you are reimbursed $0.068. For such a small amount, it is far smarter to try and utilise every kWh that you can, by timing your appliances to come on when energy production is at its highest. By using your solar, you're saving yourself from having to purchase it from the grid at approximately $0.32 per kWh.

"Solar panels only produce energy on warm, sunny days so they aren't really worth it!"
The myth that solar panels aren't effective on cloudy or overcast days is one that has been argued for a long time now. Solar panels rely on light (UV rays) and not heat to produce energy, so as long as light is hitting the panels, there will be energy production – the amount, however, varies.
A study by the CSIRO is 2012 found that although cloudy weather can reduce energy production, they are still able to generate as much as 25 percent of the output that they would on a sunny day. Take Germany, for example – despite being a country that experiences a lot of cloud cover, they are currently one of the world's top solar energy producers.
But, there is no such thing as a 'shade-tolerant' solar panel, although some solar panels deal slightly better under different shading conditions. These conditions can be quite complicated and it is dependant on how the shade falls over your panel, i.e. does it fall in a horizontal or vertical line, is the shading diffused or concentrated? But the long story is, if your panel is shaded, it will produce less power.
Many people also think that the warmer the temperature, the more energy is produced as a result. However, with all solar panels, their electricity production decreases as the temperature increases. Instead, the perfect weather for producing maximum solar energy is a day that has maximum sunlight (minimum cloud cover) and cooler temperatures.
"A solar system requires far too much maintenance!"
Solar systems contain no moving parts and are therefore very reliable and self-regulating – so much so that it is quite easy to forget that you can even have a solar system installed! For this reason, the system requires very little maintenance and effort on your behalf. But while this may be the case, it is important that you remember to complete a few easy tasks every now and then to ensure that your system is running smoothly and providing you with all of the benefits.
Despite what you may have heard, no solar panel is self-cleaning. Just think, if there was self-cleaning, non-stick glass, wouldn't you have it on the windscreen of your car? If you can see your panels when you are standing outside, take a look to see if there is any dirt or debris sitting on the surface that may be covering them slightly and run water over them as needed to clear it away. How often you need to clean your panels is also dependant on the area in which you live. Near coastal, salty or farming regions or industrial areas will require you to clean your panels more often as there will be a faster build-up of grime. It is also wise to make a habit of taking a look at your inverter each time that you walk past it to ensure that it is running as it should be and that your energy production is still at its highest. Lastly, trim back the surrounding vegetation that may cause shading and therefore reduce your panels' production.
If you have experienced wild weather, call an expert to have your panels inspected for any damage and professionally repaired as needed. Making these few rules a habit, along with having your panels professionally inspected once a year, is all the maintenance that a solar PV system requires for it to continue working at its best.
"I won't be living in my home long enough to repay my investment!"
This is up to personal opinion, but at the end of the day, having solar installed on your home is beneficial both while you are there, and when you decide to leave. Statistics show that panels pay for themselves within six to fifteen years, depending on the type of system that you have, your location, your energy consumption habits, etc. In addition to this, a study has revealed that 85% of Australian home buyers believe that a house with a solar system installed has an increased value and three-quarters of renters would pay higher rent to live in a home with solar energy(1).
So even if you are not planning on living in your home for the next fifteen years at most, you are reducing the amount that you are spending on your electricity bills while you are there and increasing the value of your home when it is time to leave. 

"My roof doesn't face North so my panels won't produce enough energy!"
There are two key factors in the positioning of solar panels that determine the maximum output of energy that can be produced by your system – direction and tilt/angle.
As Australia is in the southern hemisphere, we experience a sun that is predominantly from the north. Therefore, for your house to receive the maximum amount of sunlight, your panels should face north. In Adelaide, it has been found that panels that do face true north, at 30 degrees tilt, work at 100% efficiency that decreases by 10-20% if they face east (84% efficiency) or west (86% efficiency)(2).
Do not worry too much if your panels cannot face true north, as there is always other options. In this situation, it is best to have them north-east or north-west, with the angles of the panels being the main focus, to maximise the amount of sunlight that they can receive. The optimal direction of the panels also depends on what time your family uses the majority of your electricity. For example, you and your neighbour may have the exact same house design, facing the same direction, however your neighbour is retired and home for most of the day and will benefit more from having his panels face true north. You on the other hand have a young family, and are out the majority of the day. You therefore, would benefit more from having your panels facing east and west.
So just because your panels may not have the perfect placement, it does not necessarily mean that it will be detrimental to your output. It may in fact, work in your favour. If you are thinking about having solar installed, but are unsure if your location and roof will allow for optimum placements, speak to an expert at Green Efficient Living today and allow them to professionally design you a system that will produce the greatest yield.
"My panels are made in Germany, so they must be the best on the market!"
Firstly, a few things must be clarified before we can continue. Are your panels MADE in Germany, or are they just supplied by a German company? The difference between the two will distinguish just how superior they are. Germany holds the title for being able to produce the highest quality panels on the market and have a strong reputation in the solar industry. If you buy a genuine German-made solar panel you can almost guarantee that they will be of a high quality. But the line between what is German-made and what isn't is a little blurry.
There are a few companies out there that maintain that their panels are made in German simply because that is where their distribute them from, but a lot of these companies still use Chinese manufacturers to produce their modules. This misleading branding is easy to believe and causes a lot of confusion about the quality of their products.
In saying that, it does not mean that panels made in China are necessarily of a lower qualitt. The only way to know whether you are truly choosing a reputable company with high quality and high performing panels, is to do your research and choose one that is classifed as Tier 1.
Green Efficient Living only use Tier 1 panels and high quality components so you know that your home system is designed to last. We only use brands that we would use, and have used, on our own homes, so you can rest assured that we are supplying you with the best.
If there is anything else that you are still unsure about regarding a solar PV system, give Green Efficient Living a call on (08) 8297 3422 for more information.
H. Jones, 9 May 2015, 85% of Aussies say solar panels boost property prices, <http://www.realestate.com.au/news/85-of-aussies-say-solar-panels-boost-property-prices/>.
Clean Energy Council System Design Guidelines.