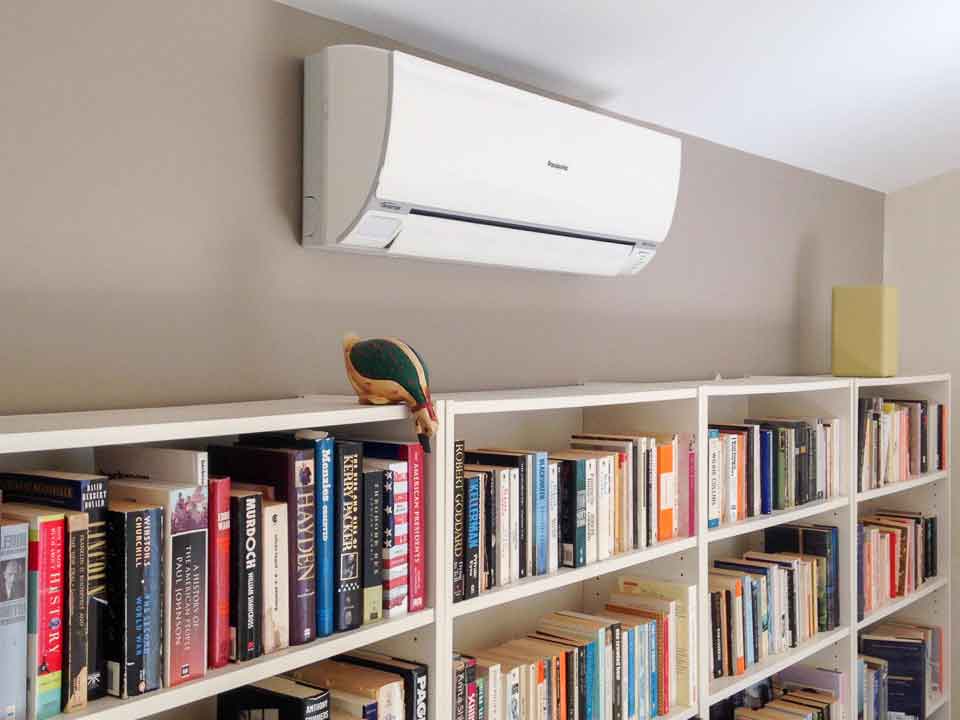 What To Choose? Ducted Air Conditioners vs Split Air Conditioner 
So, you're after an air conditioner but are stuck on which type to purchase – a ducted reverse cycle system or a high wall split system?
Both are effective at cooling a space, but the way that they do this differs dramatically. Your choice will often depend on a number of factors such as the space that you are wanting to cool, your budget, whether your home can accommodate the system, and much more.

Ducted Air Conditioning
Ducted reverse cycle air conditioners work just as the name suggests – through a series of ducts. These are hidden within the roof space and out of sight, making it the more attractive choice. They contain a central unit, known as the fan-coil unit. Ducts then branch off of this fan-coil unit and run to different rooms/zones within your home. The air is expelled from the vents in your ceiling, which are the only visible parts of the system.

There are many pros for ducted air conditioning in comparison to split systems, with one of the biggest being that you can easily and efficiently heat or cool your whole home at the touch of a button. Controlled by a thermostat, ducted systems are much better at keeping a consistent temperature throughout your whole home, but the option to have your system zoned means that you can individually control the amount of conditioned air to each room. There are two ways that you can do this; with a simple on/off switch, or a variable air volume controller which you can increase or decrease the amount of airflow to suit your requirements. The last option also allows for better air balancing throughout your system. The entire system is completely hidden within the roof cavity of your home (besides the vents in your ceilings), making it the more attractive option over split systems. Ducted systems are often a lot quieter than their counterparts, with the only noise being a quiet fan noise from the outdoor unit, and gentle passing of air through the central filtration grille.
Despite the extensive list of pros, ducted air conditioning systems also have their limitations. Ducted systems are the more expensive option to purchase and have installed. As the system is installed within your roof, technicians will need to spend a large amount of time and effort, cutting into your ceiling and this can often add to the cost. Having a ducted system installed is best done during the building or renovation of your home (but not limited to), and they can often be restricted to which homes they can be installed in. Apartments and dwellings with limited roof space often may not be able to have ducted systems installed due to this reason, and already built two-storey homes need a large amount of extra consideration and planning. They are also not the best option if you only spend an extensive amount of time in only a small area of your home.
Split System Air Conditioning
Split system air conditioners are the most ideal solution for single room heating and cooling. They are made up of two components – an indoor unit (head unit) and an outdoor unit (compressor). The indoor unit moves the cool air around the room, while the outdoor unit dissipates the heat from the cooled area (heat exchange).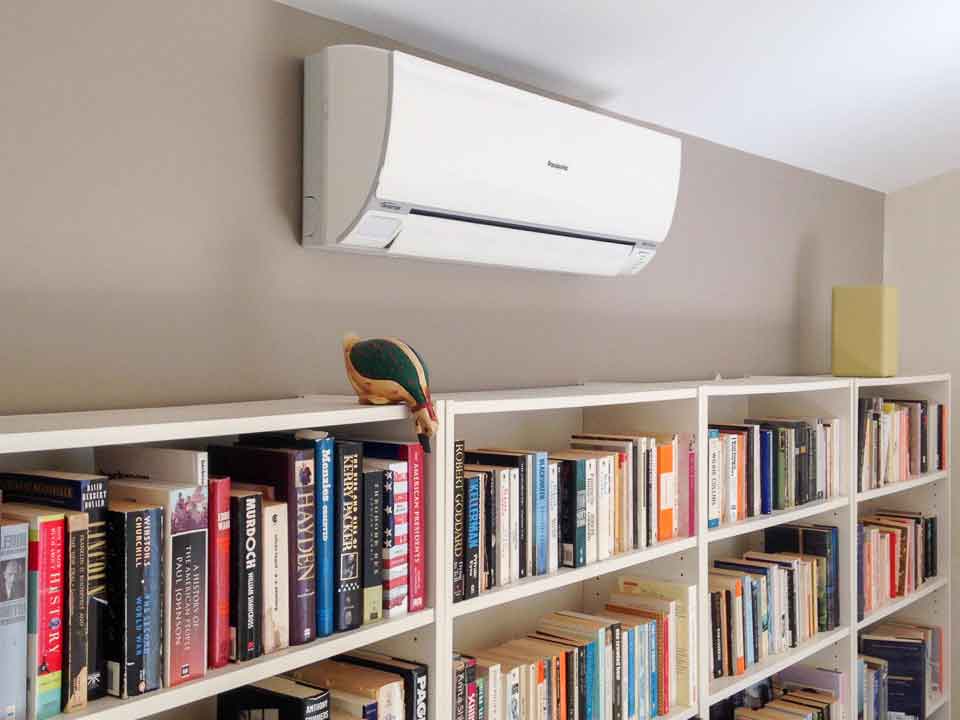 Split system air conditioners are the more cost-effective choice to purchase and have installed. Due to the fact that you are not purchasing an entire system of ductwork and vents, the costs can be minimal in comparison to ducted systems. A considerably less amount of time is needed for technicians to install them, and there is minimal modification required to your home. If budget is a restraining factor, more split systems can be added to your home if you require later on, or as your budget allows. Due to the fact that split systems only heat or cool one room or space of your home, they have lower energy demands and therefore are quite cost-effective to run.
However, there are also cons involved with having a split system installed within your home. The heating or cooling capacity is limited with splits, and therefore may not be a possible option for your space. While they are the cheaper option singularly, if you need multiple units within your home, the costs can add up. The bulkiness of both the indoor unit and the outdoor unit, and the inability to hide them can often become an eyesore and stand out on your wall. So if you are looking for a neat and tidy option that is easily concealed, then a split system is not your choice.
So which option is best for me?
Each of these systems essentially performs the same job, but personal preferences and limitations can restrict which one is best for you. It is important to take into account each of the pros and cons provided so that your system benefits you for years to come.
Factors to think of when deciding include:
What maintenance/upkeep is included – A ducted system will require yearly services by a professional, while a split system will require more regular cleaning that can be completed by the homeowner, and professional servicing less frequently.
How much you want to spend – A ducted system will cost more to purchase and have installed upfront but the options to zone your system means that their running costs can be reduced. While a singular split system will cost less upfront, should you need to add more in the future, the costs can add up.
What area you are looking to cool – Do you want to cool your entire home or just one room? Should you only need one room cooled, is important to think about whether you will be wanting to cool more in the future.
Aesthetics – The way the system will look is also something to think about. While split systems stand-out on both an indoor and outdoor wall, they are becoming much more visually appealing.
If you are unsure about which system is best for you, call us today on (08) 8297 3422 to speak to one of our professionals. We can provide fuss-free quotes for more than one type of system so that you can weigh up your options.