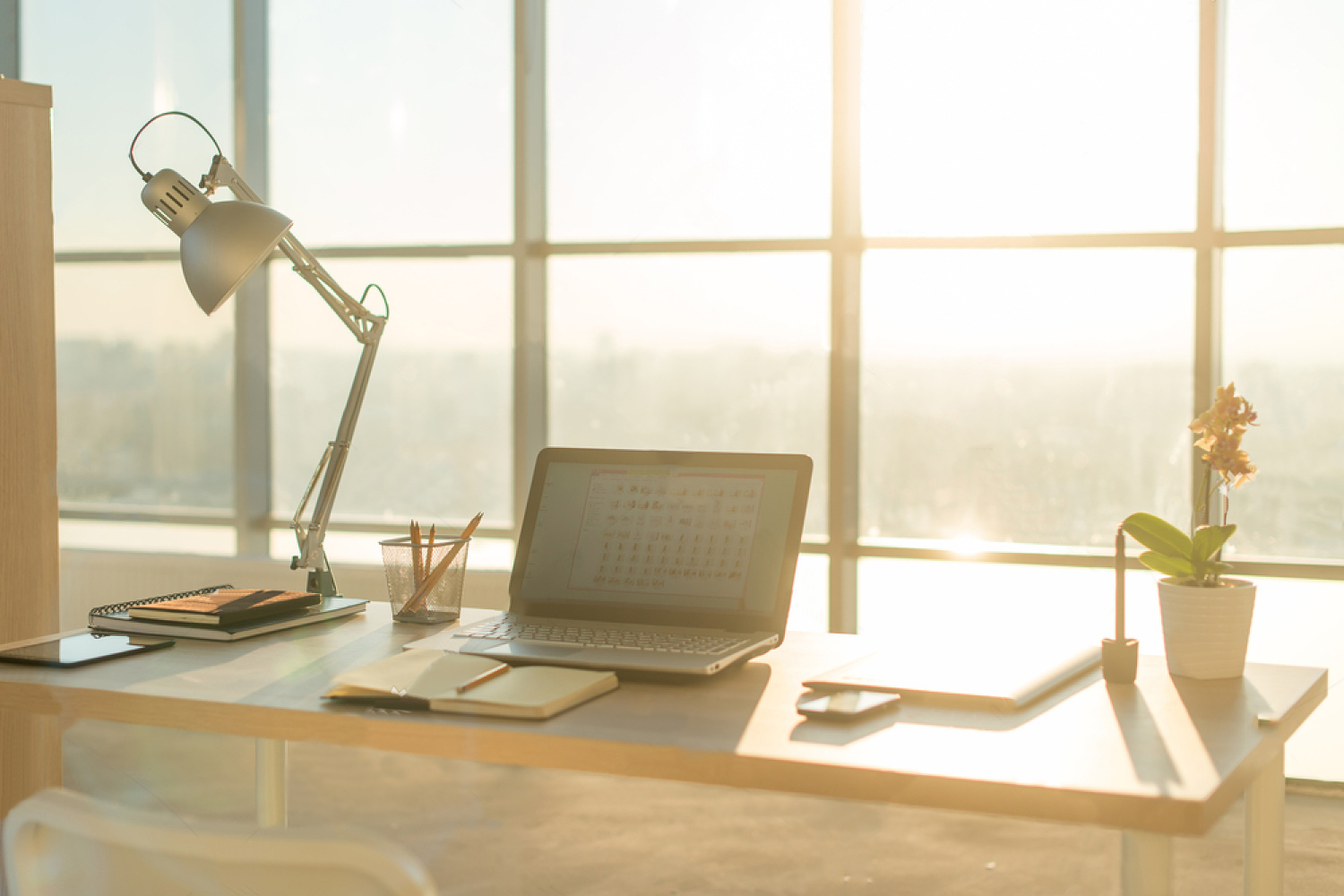 The Effects of Natural Lighting vs Artificial Lighting
Light is emitted via two different sources – natural and artificial. The sun is the primary source of natural light, while light globes are the primary source of artificial light. There has long been an awareness about the effects that lighting has on the human body, and now science is alerting us to the vast impact that light has on our physiological, psychological and emotional wellbeing.
So `when choosing how to light your home or office, a lot of consideration needs to be put into it. To stay healthy, alert and productive, people need to have regular circadian rhythms and keep to a constant sleep/wake cycle as directed by our exposure to certain light wavelengths during the day.
How does light affect us?
There are two key hormones that are affected by light – the sleep hormone melatonin and the stress hormone cortisol. When waking up in the morning, it's important that our bodies produce enough cortisol to promote alertness. Into the evening and towards sleep, people need to stop the production of cortisol and begin producing melatonin.
To do this, the body needs access to bright light with blue wavelengths in the first few hours of waking up. Brightness and intensity may be decreased throughout the day and by night, blue light must be eliminated and amber tones, increased. By the time we head towards sleep, we should eliminate light altogether.
Human's have evolved to use the sun's light to dictate their sleep/wake cycle, so correct lighting design for daily living and health is about mimicking sunlight. This means that careful attention must be paid to colour temperature and light intensity.
In fact, our reliance on light is so intense that during the darker months of winter, many people can experience Seasonal Affective Disorder. As the mornings are much darker during the colder months, we do not experience as much intense blue-rich light in the mornings, affecting our cortisone levels. This can make us feel less alert and less vibrant, which can sometimes evolve into a depressive state.
There is some concern that the excessive use of smartphones and tablets in the late evenings can affect sleep quality because they emit substaintial amounts of blue/green light at the wavelengths that inhibit the release of melatonin, preventing us from becoming drowsy. Poor quality sleep has been linked with increased risk of obesity, diabetes and heart disease.

Blue light can have a major effect on your sleep.
Natural Light
Natural light is full spectrum, meaning that it contains all colours of the rainbow, as well as colours (wavelengths) that we cannot see, such as infrared and ultraviolet. Without all of these colours, our world around us would look a lot more dull, as we wouldnt be able to see skintones or textures, for example, in their full glory.
Natural light is also dynamic, meaning that the intensity and colours of light change with the time of the day, time of the year, weather and location.
Our mood, energy, metabolism, sleep and recovery all depends upon the daily cycles of natural light, since these changes synchronise our circadian rhythm and hormone cycles. When the sun is overhead, daylight is bright and rich in blue (which stimulates us), while at sunset, daylight softens and is dominated by red (which relaxes us). These changes are due to atmospheric filtering of sunlight, which changes with the angle of the sun. Humans, plants and animals depend on these daily and seasonal cycles of natural light for their health and wellness.
The benefits of natural light are extensive:
Day-light increases our productivity and comfort.
Access to natural light improves one's circadian rhythms.
Working in daylight boosts mood and motivation leading to the work is done faster, creating more pleasure and essentially better results.
It creates a calmer indoor environment, reducing one's stress.
Utilising natural light reduces reliance on electricity and therefore reducing electricity bills.
Studying in natural daylight reduces stress and has been shown to improve student performance.
Artificial Light
Artificial light is used as the substitute when there is an insufficient amount of natural light, with a similar concept as natural light. Artificial light is composed of visible and invisible radiations like ultraviolet (UV) and infrared (IR).
Artificial light can come in a variety of different colours and intensities, depending on the environments mood.
The UV and IR radiations which artificial light sources hold aren't harmful to the health of humans, as long as they aren't situated at a close range or extremely intense. Think of it like this – the annual dose of UV from artificial light is equal to a one-week holiday in an overly sunny destination like the Sunshine Coast.
Although artificial light isn't harmful most of the time, it has some aspects which can essentially create some health risks.
The blue light aspect of artificial light can have a deeming effect on one's internal body clock, along with the hormonal system which can lead to overall health problems relating to sleep deprivation and stress. The body's internal body clock runs on dark and light, and the different chemicals in the brain to let us know 'when its time to get up and when its time to go to sleep'. These chemicals are then affected by the artificial light which is being used. The blue light in smart phones is the perfect example; when used in a dark room before sleeping, the production of melatonin is reduced, making us less sleepy and more likely to stay awake. If this is a reoccurring situation – sleep deprivation can quickly become a major health problem.
UV light is also a harmful ingredient in both sunlight and artificial light with excessive exposure. UV is what creates the tan on the outermost layer of the skin, but skin cancer can become a quick health problem if too many skin cells become harmed in the process. With tanning beds are a popular way to create this tan, the large amount of UV light which is used can have a major effect on one's skin and even create eye damage.

Sun baking in tanning beds can cause skin cancer.
For more information on lighting, take a look at our other blogs which talk about lighting including; 'Glare – Annoying or Harmful?', 'Colour Temperature – Warm White vs Cool White', and  'The Unfamiliar Role That Light is Playing in Our Lives'.
If you're still unsure about how lighting can affect your life, call Green Efficient Living today on (08) 8297 3422 to discuss the different lighting options which we have to offer.