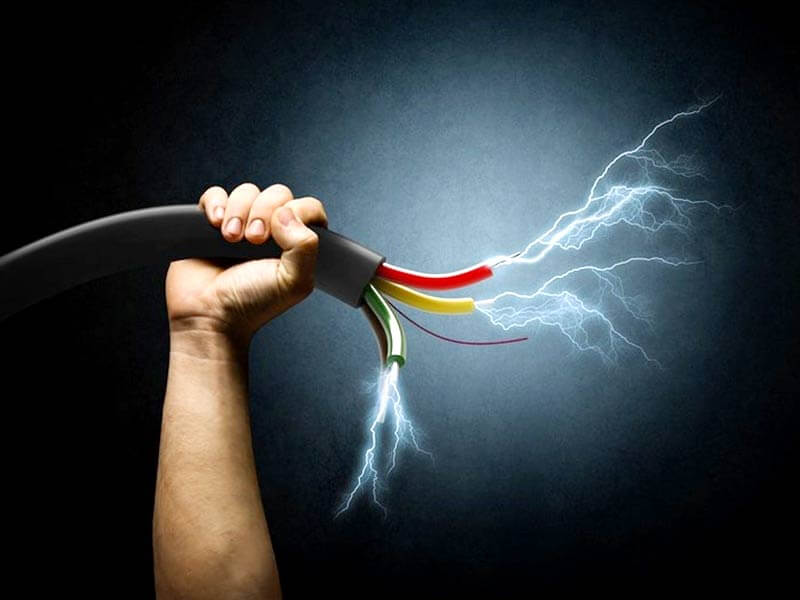 Why Should You Get An Electrical Inspection?
Electricity in the home can be a marvelous tool. It can be a source of light, heat, entertainment and much more! But when it is neglected, it can become more dangerous than helpful. Have a think back to the last time that you had your home or business's electrical system checked to make sure that everything is working safely and is compliant with the latest regulations and standards. Have you EVER had an electrical inspection carried out? Is your home old or recently built? Or maybe you are in the process of purchasing. It may be time to have an inspection done to keep you and your family safe.
According to Master Electricians Australia, 15 people on average are killed in Australia each year from electrical-related deaths inside of their homes and 300 people on average, are hospitalised. The Electrical Regulatory Authorities Council also states that between 2016 and 2017 90% of the people who were fatally electrocuted in their homes were members of the general public (i.e. non-professionals).
Many electrical issues in the home go undetected to the untrained eye. This is why it is extremely important to have your home's electrical safety inspected to ensure that you and your family can live your days free of risk.

What Happens During An Electrical Inspection?
During an inspection, the electrician will visually inspect your home or business's electrical system ensuring that all wiring, system, and components meet the relevant legal standards.
Some elements of the inspection will be simply a basic visual audit with recommendations regarding non-compliant components. Others will be an in-depth audit ensuring continuity of electrical system and safety switches are tested, the polarity of the outlets. Unfortunately, as most of the electrical system is inaccessible in wall cavities, a thorough visual inspection with a testing of the electrical system is the extent that can be carried out without perforating the wall.
It is important to ensure that the person that is completing the electrical inspection on your home or business is qualified to do so. By ensuring this, you will have peace of mind knowing that they are aware of and trained on the issues to be aware of and recommend how to fix the problems should they find anything.
When Should You Get An Electrical Inspection?
Despite the importance of electrical inspections, they do not need to be carried out annually. Typically, every three to five years should suffice. Technology is constantly changing and as a result, so are the electrical standards and regulations of compliance. However, there are three major situations in which you should have an electrical inspection completed immediately.
1. If you have an older home.
As mentioned, electrical standards and technology are constantly developing and changing, and therefore, the wiring that is in an older home may be severely outdated and unable to cope with the load requirement of some modern technological appliances. It also means that it may be weathered and worn and unsafe to continue using.
2. If you have experienced a major storm recently.
South Australia can experience its fair share of wild weather and sometimes, extreme weather can cause damage to the electrical elements within a home. While you may notice any damage, it is also important to seek the qualified advice of a professional to ensure that any safety features and internal elements have not been damaged. It is especially important to have an inspection completed if appliances in your home stop working after a storm.
3. Before purchasing a new property.
It is strongly recommended that you have a building inspection completed before purchasing a property. While a building inspector will examine the structural components of your home and some minor electrical components, they won't go into much depth. They may flick switches, check that you have smoke alarms and monitor some appliances, but to ensure your home's electrical integrity, having an in-depth inspection completed is strongly recommended.
Your electrician will be able to identify in more depth, any significant electrical issues that your home may experience and take a closer look at the wiring that is installed. You can never be too sure of what work the previous owner may have had done in your home, or if they even used a qualified and licensed professional. Having an inspection done will ensure that you do not get presented with a hefty bill or an unsafe home after purchase.
Why Should You Get An Electrical Inspection?
1. To identify any faulty wiring.
Faulty wiring is a common cause of fires and injuries by electrocution. As mentioned, every year in Australia, there are roughly 300 people admitted to hospital as a result of electrical malfunctions within their homes. Electrical wiring has a certain lifespan, so just because it may have been safe ten years ago, doesn't mean that its age hasn't impacted its safety today. Many old homes have never had their wiring upgraded and wiring safety and efficiency have come a long way in a short span of time. Power and lighting circuits are now required to all be on individual safety switches. This came into effect in 1991, so if your home was built before that, then chances are your electrical system is non-compliant and not protected.
2. To notice any issues with your smoke alarms.
A smoke alarm can help save lives by providing you and your family with a strong warning if there is a fire in your home. Legislative requirements state that it is compulsory that ALL South Australian homes be fitted with a working smoke alarm and there are a few rules and regulations as to where the smoke alarm should be located and whether there should be more than one. Smoke alarms are now required to be hardwired, with a battery for back up.
Many injuries and fatalities from fires in Australian homes would have easily been prevented if a smoke alarm was present, or if their smoke alarm was working. Over time, some smoke alarms have become outdated and no longer comply with Australian standards.
During an electrical inspection, the electrician will note your smoke alarms location/s, whether you have enough in your home and whether they are working and compliant.
3. Identifying overloaded circuits.
Electrical circuits are designed to have a limited amount of electrical current. An overloaded circuit occurs when there is more demand on the circuit than it can safely handle.
If your home has limited outlets, you can be tempted to utilise multiple powerboards which would increase the demand on the circuit. When the limit is exceeded, the circuit breaker should trip, shutting off the power and removing the threat to your safety. If the circuit breaker was to fail, an overload on the circuit would cause the wiring to overheat and the wire insulation to melt, which may result in a fire.
Electrical installations can age and can become overloaded very easily, particularly in old homes where the wiring was not designed for the number of electrical appliances in use today.
The most obvious sign of an overloaded circuit is the circuit breaker tripping and shutting off the power. However, some other signs to look out for are:
Buzzing outlets or switches
Outlets or switches that are warm to the touch
Burning smells
Power tools or appliances that seem to lack power
During an electrical inspection, the electrician will identify the electrical demands of your circuits and provide you with any corrections that are necessary to avoid serious threats to your safety. These corrections may be the installation of new and additional circuits or reducing the load on each existing circuit.
4. Ensuring that your home's electrical system is up to code and is compliant
There are certain electrical standards that your home's electrical installation and wiring must comply with. It is impossible to know what type of work has been done on your home previously, and whether the previous owner used a licensed or unlicensed technician.
Understanding the current state of your electrical system is extremely important to be aware of your level of safety within your home and how much money you may need to pay to fix the legal issues.
In Austalia, it is illegal to complete your own electrical work if you are not a qualified tradesman. Licensed tradespeople have the equipment, training, certification, and knowledge to do the necessary work safely and in accordance with appropriate regulations and rules.
Conclusion
For the safety of you and your family in your home, it is clear to see why spending a little bit of money in the short term on an electrical inspection, may save you much more in the future, including your lives. Have a qualified electrician inspect your home or business's electrical system to ensure that it is compliant and running as it should be.