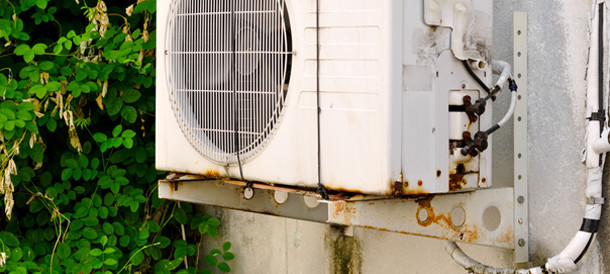 5 Signs That Your Air Conditioner Needs Attention
Our hot South Australian climate means that we rely a lot on our air conditioners in our homes and businesses to keep us cool and comfortable. But air conditioners are a lot like cars – they need regular servicing and maintenance to run at their most efficient.
Regular servicing should be carried out yearly, but every now and then small issues may arise which can indicate a need for a technician to thoroughly inspect it.
Here are some signs that you may need to book a service:
1. Your System Isn't Cooling
If your system isn't doing what it is designed to do, then it needs an inspection. A unit that isn't blowing out cold air may indicate an issue with its compressor, mechanical failure within the system or that the system has lost its refrigerant charge. Neither cause is impossible to fix, but you will need to have it seen to if you plan on using your system to stay cool throughout summer.
2. Reduced Airflow
If air is not circulating through your rooms as strongly, then your unit's fitler may be clogged, it's ductwork may be squashed or damaged or its zone motors may have malfunctioned. It's important to clean your filters regularly as mentioned here, to avoid overworking your system. But damaged ductwork or zone motor failure needs to be left for a technician to inspect and attend to during a service.
Regularly using your system when it is struggling to maintain airflow can severely overwork your system's compressor and can easily cause extra damage.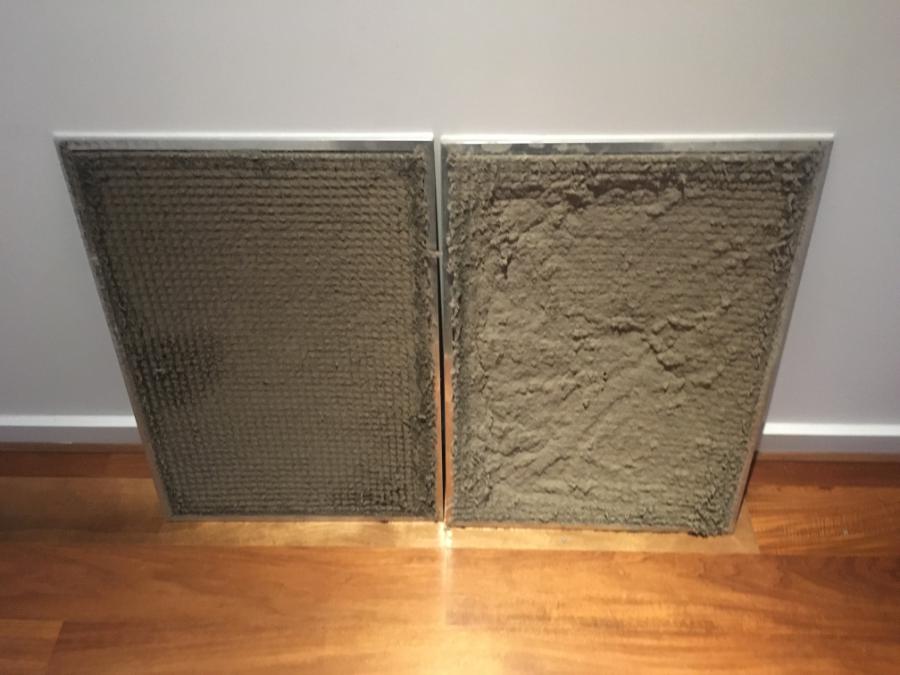 3. Strange Smells or Noises
During operation, an air conditioner should be relatively silent. It should also not be emitting any strange smells after being turned on. If your unit is doing one, or both of these things, then a service is needed immediately to get to the bottom of it.
One role of an air conditioner is to filter dust and small debris from the air, as well as dehumidifying it. A musty smell may indicate that there is dust entering your ductwork or a build-up of foreign material on your indoor coil, which can be harmful to your health if you breathe it in, and potentially dangerous to asthmatics.
A burning smell though may indicate something far more serious such as overheating of internal components, loose wire connections, mechanical issues, etc. If your system is giving off a burning smell it is best to turn it off and discontinue use until you can schedule a time for a technician to inspect it.
Depending on what noise you are hearing coming from your unit, there may be a number of issues it could be:
Humming or Rattling
An air conditioner naturally hums due to the mechanics involved with it. But if a light hum or whir turns into a much more sinister noise, often followed by a rattling, then it may indicate that a fan is loose, there is debris caught in your unit, there are issues with your ductwork or more.
Grinding
Any grinding noise coming from your unit during operation is cause for concern and needs immediate attention from a professional. This noise may indicate serious mechanical issues within your system and operation should cease immediately.
Hissing
A hissing sound can either indicate a minor issue such as a water leak, or a major issue such as a refrigerant leak. If you are untrained, distinguishing between the two can be difficult, so it is best to have a professional take a look at it.
Any other noises coming from your system during operation should also be investigated by a professional. It is better to be on the safe side and have a clean, healthy running unit, than one that may fall apart at the wrong time of the year, or worse yet, create an unsafe situation.
4. Leaks
As mentioned, if your unit is leaking it can either be a minor issue that results in a quick fix or a major issue that can have an unsuspected effect on your home. If you do notice a leak, it is important to cease the systems operation and contact your installer/service mechanic. They will ask a number of questions that can help them distinguish what the leak might be and just how serious it is. Water leaking from your unit isn't a large issue and is generally a quick fix, however a refrigerant leak is potentially dangerous. Don't try to distinguish between the two yourself. Call a professional and have them assess the situation.
5. High Energy Bills
If your energy bills seem higher than normal but you are not using your system any differently, then there may be an underlying reason why. When you don't maintain your air conditioner regularly, it will become less energy efficient and your energy bills will start to rise. This may be due to issues with your ductwork, you may not be using your system correctly, or maybe your unit is reaching the end of its life.
If you are finding that one, or a number of these issues are occuring during operation of your system, the best thing to do is schedule a technician to do a thorough inspection and service on it to find the leading causes.
As summer is fast approaching, the smartest thing to do is to have a professional from Green Efficient Living come and do a pre-summer service on your unit to ensure that it is in prime working condition before constant use during the upcoming hot weather.
Note: Green Efficient Living is currently holding their annual Pre-Summer Service Sale! Take advantage of our discounted prices and have your unit serviced before the hot weather hits! Click here to find out more.