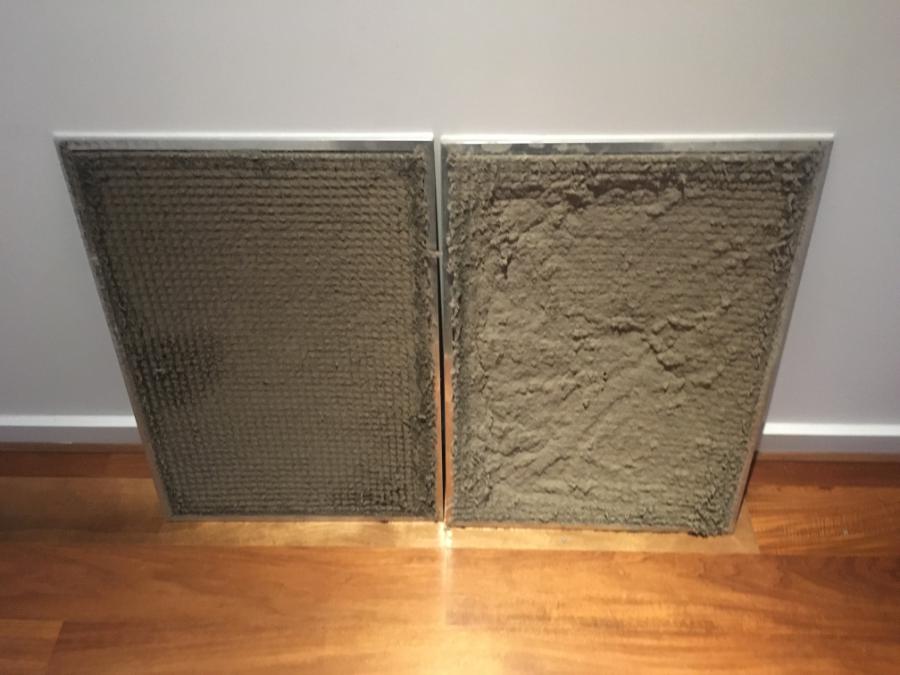 Is Your Air Conditioner Faulty or Are Your Filters Blocked?
Here at Green Efficient Living, we receive many phone calls a week from worried customers believing that their air conditioners are faulty. However, after visiting the site to service the system and inspect the issue, we can see that the underlying cause is often dirty filters.
Air conditioner filters are not only important at maintaining your air quality and comfort, but being another crucial part of the system, they also assist in ensuring that your entire system is running as smoothly as possible. It is therefore important to make sure that you remember to inspect your filters before summer and to monitor them throughout the time your system is being used.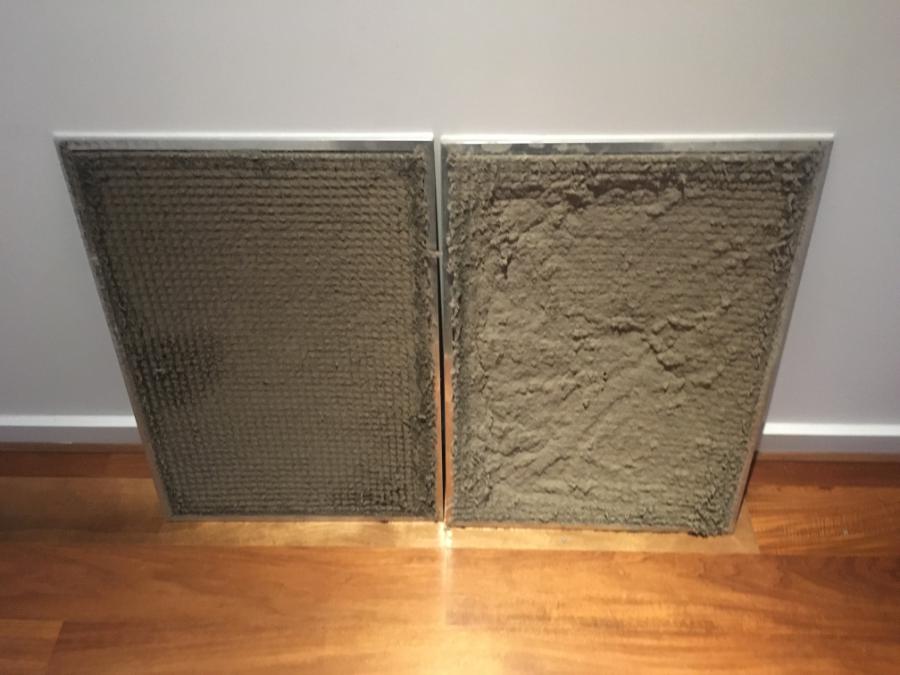 Why Is It So Important To Keep Your Filters Clean?
When air conditioner filters become blocked, they cannot only cause health issues, but they can also result in symptoms that can imitate a faulty or broken air conditioner. From experience, customers whos filters are blocked, often jump to conclusions and believe that their air conditioner is faulty. There are three main symptoms of blocked air filters that may resemble a faulty system.
1. Air Quality
The purpose of your air conditioner's filters is basic. They filter out the dust, debris and bacteria from the air and circulate clean, high-quality air back into your home. When your filters become blocked, they cannot filter out the nasty particles as easily and they end up getting fed back into your home's air supply. This means that the air that you are breathing is not as clean as it should be which can lead to health issues and make it difficult for allergy sufferers
2. Performance
When your filters are blocked it causes your system to overwork as it tries harder to filter out the mess of contaminants caught within it. This overworking of your system can quickly deteriorate your system's level of performance and health.
3. Energy Efficiency
As mentioned, when your filters are blocked your system has to work harder just to achieve the same level of performance. This means that it is consuming more energy and becoming a lot more costly to run.
At Green Efficient Living, we believe that cleaning or replacing your air conditioner's filters is one of the most important tasks is maintaining the longevity of your system's health. Blocked filters can reduce a system's efficiency significantly and replacing or cleaning them can lower your system's energy consumption anywhere from 5% to 15%.
Homes that rely on their air conditioner's regularly should clean or replace their filters every 3-5 months. If you only use it throughout the warmer months, then cleaning or replacing them at the same time that you have your pre-summer service done is a good idea.
How To Tell If Your Filters Need Replacing
Aside from calling out a technician, there are ways to tell if your system's filters are blocked.
1. Smell
The first is that you may notice that there is a dusty smell, or dust particles coming from the vents in your unit. If this is the case, it could mean that there is a big build up of debris in your filters and it is time for a clean!
2. Higher-than-normal Energy Bills
If you've noticed that you haven't been using your system any differently than normal, but your energy bills are slightly higher, this may also be a sign that your system is consuming more energy because its filters are clogged.
3. Unusual System Activity
If you are noticing that your unit is starting to play up, or it is not running as it should, don't jump to conclusions. Follow the instructions and check your filters first. You may be surprised to find just how blocked they could be!
A general rule of thumb is if you cannot remember the last time that you cleaned or replaced your filters, then now is the time to do it!

How To Care For Your Filters
Some air conditioners come with reusable, cleanable filters, whereas others may have replaceable ones. You should have received a user manual when your system was installed that outlines in detail exactly how to care for your filters.
If your unit is one with replaceable filters, this job is generally fairly easy. Filters can be bought through your installer, or through a company such as Ductair.
If your unit has reusable filters, then following the user manual will ensure that your filters get cleaned and replaced in the correct way. Generally vacuuming the dust off of them or hosing them down with warm water is the safest way to clean them. Be aware that they are fragile so take caution. Always let them dry before reinstalling them, and never use the system without reinstalling them first. Reusable filters don't last forever though, so be sure to replace it every 2-3 years or so. When having a service performed by a technician on your system, they should be able to inform you of whether or not your filters need replacing.
If you are experiencing issues with your air conditioner, try taking a look at your filters before calling out a technicians. If you aren't confident with this task, Green Efficient Living service technicians are always more than happy to help! We have a dedicated service team on the road each day, so no mater what issue you are experiencing, we can help. Call today on (08) 8297 3422.