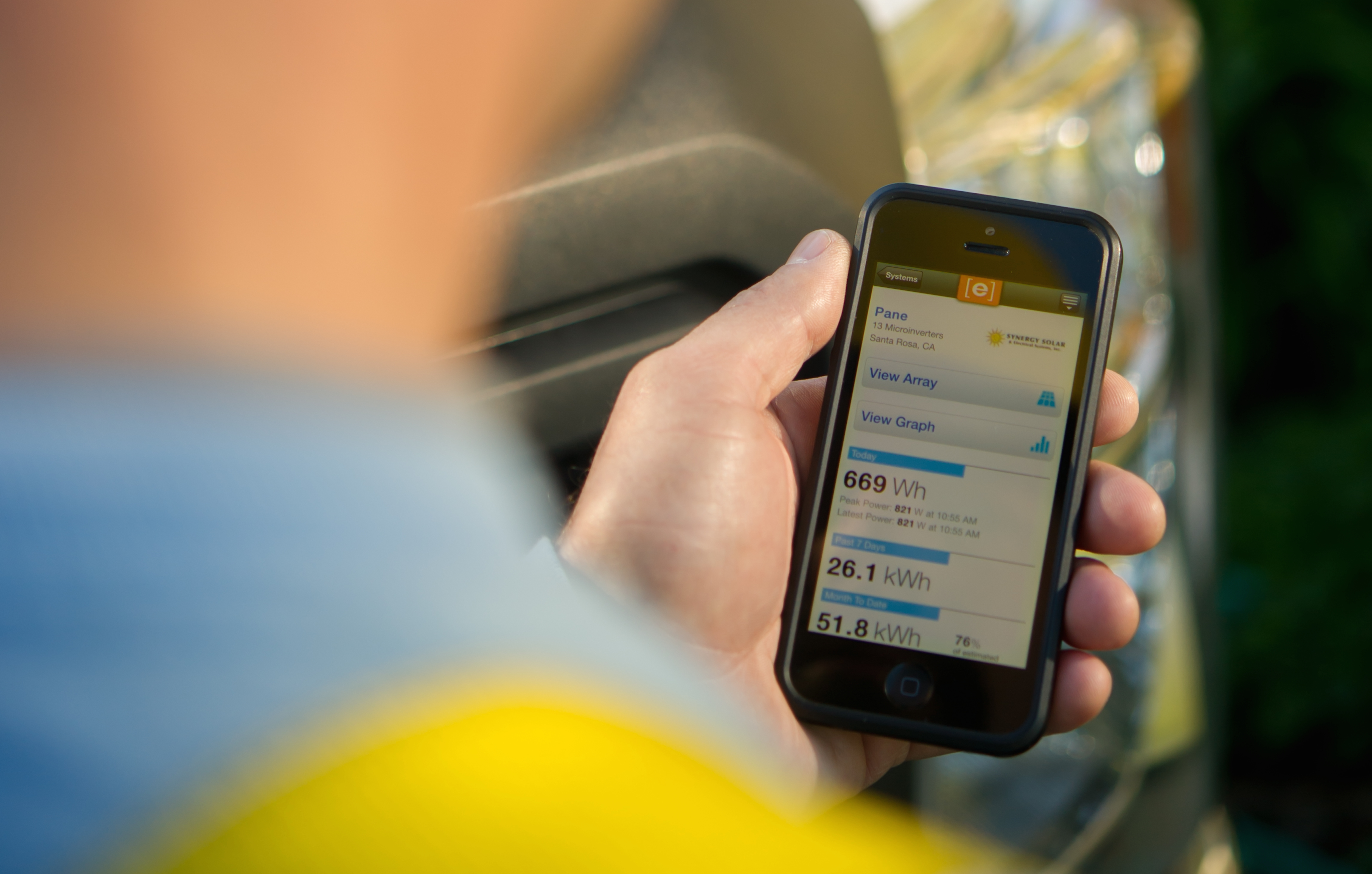 Green Efficient Living made it very clear at the inception of our company that we would only align ourselves with businesses who project the same values as us. These values focus on providing our customers with high quality and reliable products, impeccable customer service, a dedication to innovation and being strong advocates for reducing environmental impact.
This is why Green Efficient Living promote and install Enphase Energy products for our solar installations. Enphase is a company dedicated to pushing the boundaries of solar technology and are passionate about developing new technologies that make energy 'more intelligent, more connected and cost effective'.

They design and manufacture products for solar generation, energy storage and web-based monitoring and are currently the market leader in microinverter manufacturing and distribution. The company was founded in 2006 and since then has grown to become a global leader in solar energy technology. In 2008, they introduced the world's first microinverter system and just three years later they hit the milestone of having shipped one million micro inverters worldwide.
Eight years on and they have begun operating in 21 countries across the globe, opened their own research and development facility in New Zealand (March 2016), and have shipped over 15 million microinverters worldwide. During this time, they have won awards such as '14th Fastest Growing Company (2013)', 'Technology Pioneer (2013)', and '#1 Residential Inverter Supplier'.
But it isn't just their size or expertise that makes them the industry leader and Green Efficient Living's choice. It's their dedication to providing the very best products and services for their customers. Their web-based monitoring software, MyEnlighten, allows for complete connection and communication between your solar PV system and your home via an app on your phone or tablet. It lets you track your energy production in real time and monitor your system's health through a status indicator. It also allows your solar installer to monitor and track your system's production to make sure that everything is running as it should be.

Enphase also has an Australian head office, which can give you peace of mind knowing that if something was to go wrong, or if you have any questions as all, we can easily get in touch with somebody local and get you an answer straight away.
They have a passion for providing an alternative energy resource that reduces our environmental impact and are driven by a sense of responsibility towards our planet and communities. Their systems have already helped to offset almost 6 trillion pounds of carbon dioxide worldwide…yes, 6 TRILLION! And that number is continuously growing.
Consistent and rigorous quality testing means that their products are at a consistently high level and are reliable in all conditions and climates. All Enphase products undergo one million 'power-on' hours of accelerated, long-term reliability testing prior to their release. Our confidence their products extends far beyond our business, as we have installed them in our own homes as well! This way, our customers can be assured that their products and systems are there to last.
Green Efficient Living always have our customers in the forefront of our minds with every decision that we make, so it is imperative to us that we work with companies who see the same value in that. This is why we use Enphase microinverters.
If you are considering having a solar PV system installed, or to see the MyEnlighten app working in real time, come into our office and let us discuss how using Enphase micro inverters can work for you. Alternatively, you can contact us here!