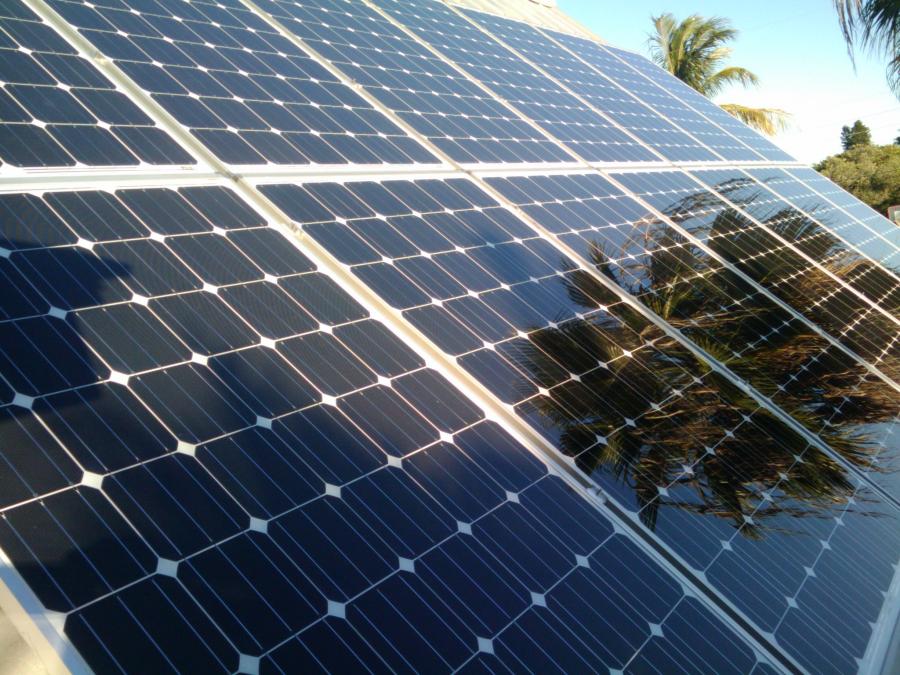 What Is Solar Shading and How Can You Deal With It?
We all know by know that solar panels produce electricity from the sunlight. So it makes sense that when there is shade cast upon them, they produce less electricity. It would seem fairly obvious that the power output produced by the panels is reduced proportionally to the amount of area that is shaded – this isn't true.
Most domestic solar systems include anywhere between 5-30 panels, and most of the time these panels are connected in a 'string'. Smaller systems may only have one string while larger scale systems may have more. We find it easiest to explain a string of panels as a string of Christmas lights. Electricity flows from one bulb to the next, lighting up the entire string of lights. However, when one bulb blows, the whole string of lights fails. This is the same for a solar system connected in strong. Even if a small amount of shade falls on just one cell in the panel, the output of the whole string of panels is reduced for as long as the shadow remains. Instead, it is because when one panel fails, it begins to become an energy consumer, rather than an energy generator. The shaded panel begins to draw power from the other panels, who in turn are not producing their optimum or maximum output.
There are many different factors that can result in solar panel shading. Shade from overgrown vegetation (trees and plants), cloud cover, dirt, bird feces, etc. all cause an effect on overall power production. During the design and layout stage of having your solar system installed, your installer should have taken a look at your roof from above, using technology, and be taking into account many factors such as optimal sun direction. They should be designing your system to sit in a location where it is not shadowed for half of the day, e.g. behind a chimney or a tree.
Fortunately, while there aren't many ways to completely eliminate solar shading, there are ways to manage it.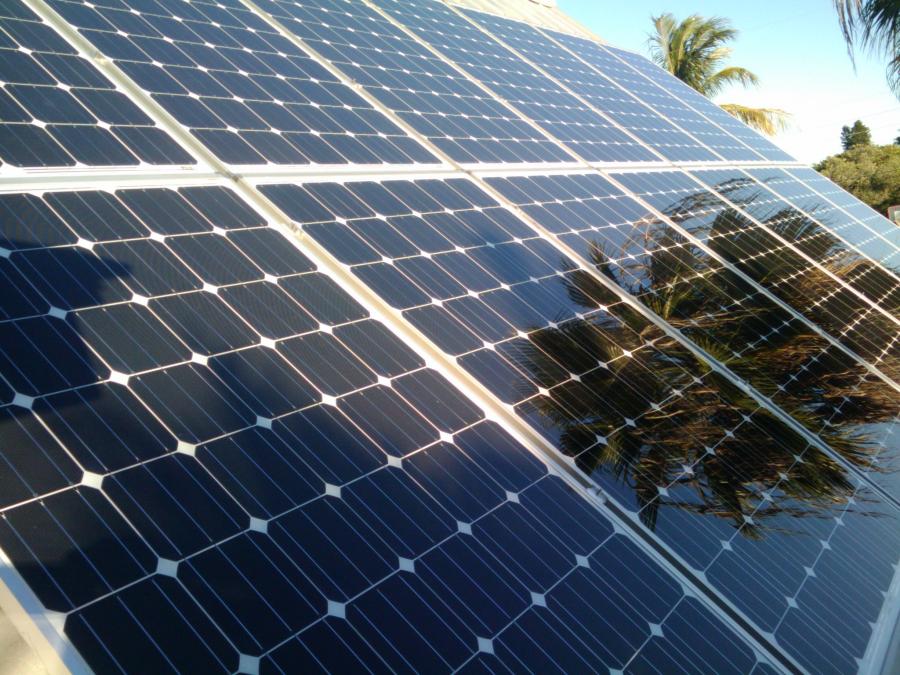 How To Manage Solar Shading
1. Regular cleaning of your panels
Cleaning your panels every three or so months ensures that they stay free of any on-surface shading that may occur. Running a hose from the top of your roof, directly down to wash away leaf litter and debris that can get caught on top of your panels. Using a squeegee or cloth to gently clean the more tough dirt and grime is fine, but scourers and high-pressure water cleaners are not.
2. Be aware of vegetation
Be aware of overgrown plants and trees that may cast a shadow on your panels. Make a point observing this every three months or so, to ensure that your panels remain in maximum sunlight for as long as they can. Also, remember to observe this at all times of the day, to see how they are affected as the sun moves.
3. Micro Inverters
Microinverters are just as the name suggests, however, they are much smaller and designed to sit underneath each individual panel. They perform the same function as a string inverter, however, they accept the output of that panel only, rather than a series of panels collectively. This maximises your total production output because if one panel fails, the others are not compromised.
They are slightly more expensive upfront, but as time goes on, the product price is dropping. Microinverters allow for an expansion of your system, so there are no restrictions when it comes to your system's future and they are often labeled as the safer choice due to the minimised voltage running through them.
4. DC Optimisers
DC Optimisers are similar to microinverters in that they are also located on each individual panel. However, DC Optimisers, or power optimisers, are used in systems where a string inverter is involved. These DC Optimisers work with the string inverter to enable the maximum production from each panel individually, despite the fact that the panels are connected in a string. When a panel becomes shaded and its power output differs from the unshaded panels, the optimisers correct 'mismatch' of energy production between each panel by allowing it to function at its Maximum Power Point (MPP), and then converting that energy to the optimum voltage and current for the string inverter.

All of these factors should be looked at by your solar installer and they should be informing you of the best choice for your situation and requirements. Green Efficient Living solar installers use a number of programs to look at all of the factors required to provide you with a system that will work best for you.
To speak to one of our solar professionals today, call (08) 8297 3422 or fill out a request form on our contact page.