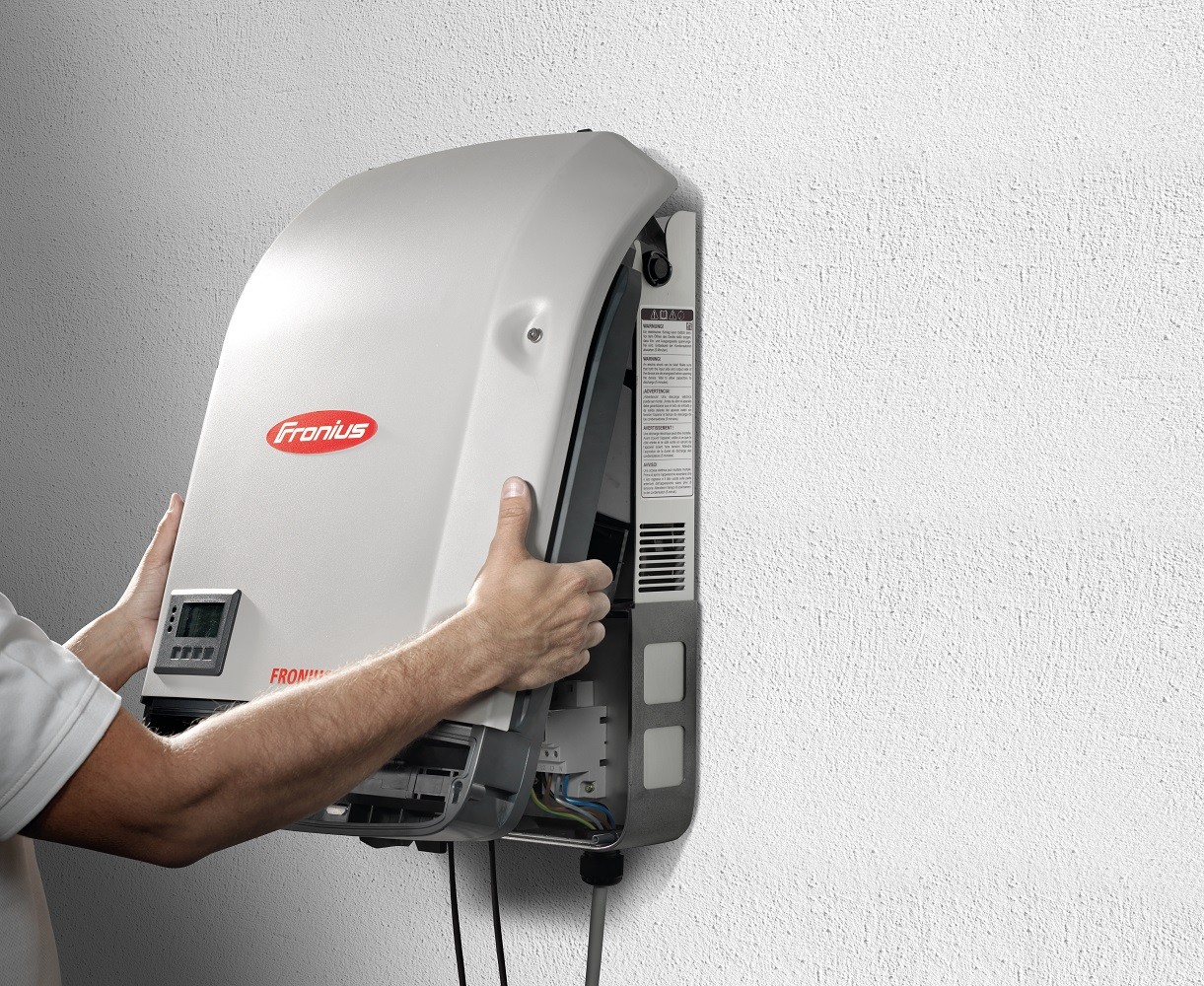 Should You Get A String Inverter or Microinverters?
If you are considering having a solar PV system installed on your home or business, one of the key decisions that you will have to make is whether to have a string inverter or micro-inverters installed.
Inverters play a crucial role in the production of solar energy, so it pays to choose the right one. When the sun hits the solar panels, the light energy is transformed into direct current (DC). Unfortunately, your house or business runs on alternating current (AC) and therefore an inverter is needed. The inverter converts the DC into AC to make it accessible to your home or business.
There are two main types of inverters that your solar power system can use – string inverters and microinverters. Depending on certain factors such as your location, energy needs, energy usage patterns, amount of shading on your home, one type of inverter may be better suited to your system than the other. Green Efficient Living is here to help you decide which one is better for you.
String Inverters
A string inverter, or central inverter, is a large box that is generally located on the wall on the outside of your home, or close to your fuse box/electricity meter. There is usually one, maybe two, string inverters on each residential solar installation and they operate in series array or series circuit.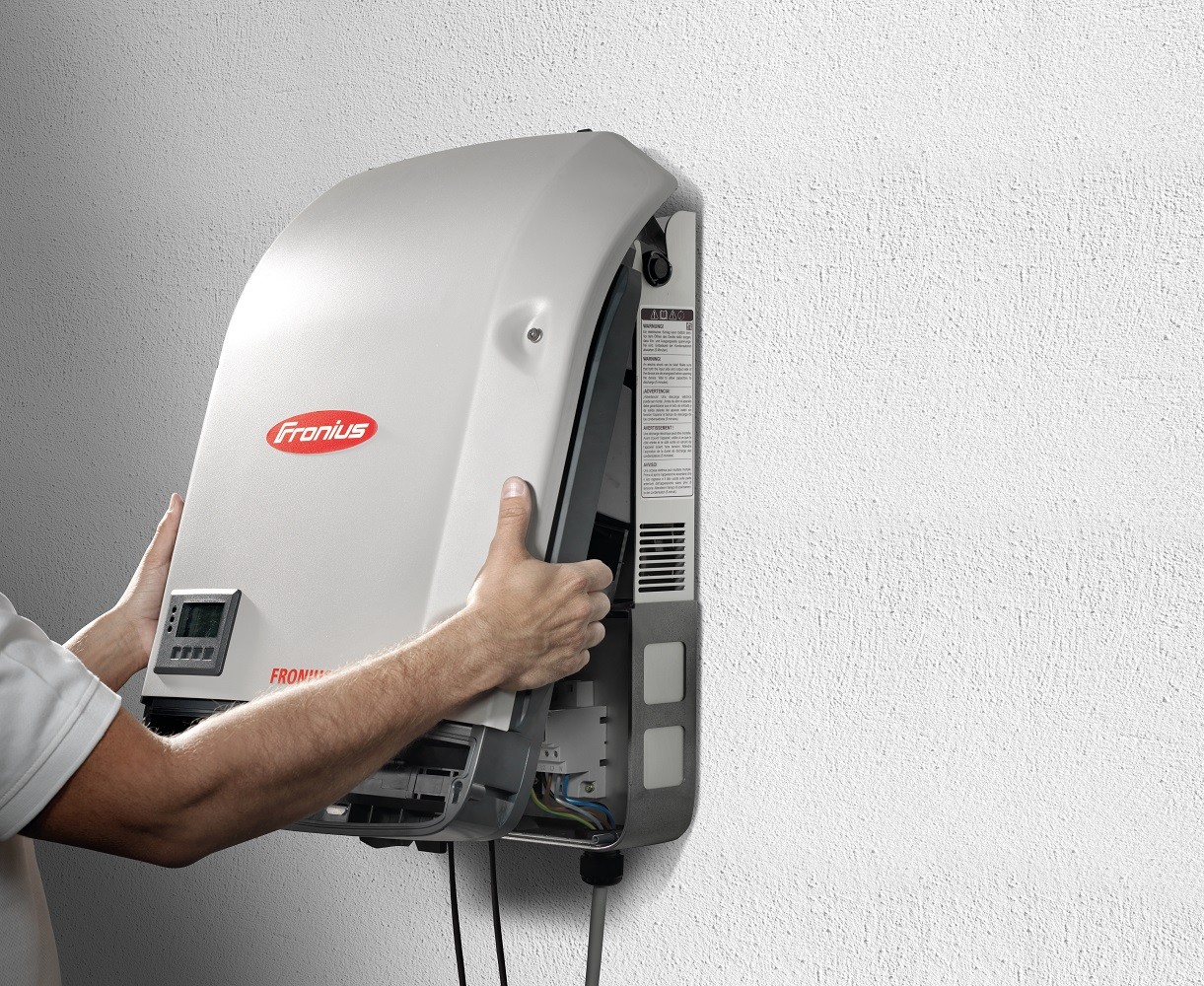 Microinverters
Microinverters perform the same role as string inverters, however, they are much smaller and designed to sit underneath each individual panel. They accept the current of each panel individually rather than a series of panels collectively. This ultimately means that there is the same number of inverters on your roof as there are panels.

So Which One Is Best?
There are many factors that need to be considered when deciding which inverter type is right for you. Your solar installer will have to look at which direction your roof is facing, how much shade it is receiving, your energy production goals and much more, before determining which inverter is right for your system. Independent of those factors, however, there are major differences between the two types of inverters.
System Performance and Energy Output
One advantage of microinverters is that there is never a single point of failure that can affect the whole system. As microinverters operate independently of one another, they result in a more effective output overall. This means that if an outside influence such as shading from dirt and grime, overcast weather conditions, overgrown vegetation, etc. cause an effect on one panel, the entire system's performance is not compromised.
However, systems with string inverters risk losing their entire system's maximum performance if one panel becomes affected or fails. As they are connected in series, if one panel is affected by outside influences (mentioned above) or performance failure, then your entire system will not function to its maximum potential. The rest of the unaffected panels outputs will drop to match.

Enphase Diagram Comparing Microinverters (left) to String Inverters (right)
Winner = If your roof receives shading, or you're in an area that receives a lot of cloud cover, then microinverters are your best option for maximum production. 
Safety
When having microinverters installed, there is also a reduced safety risk as they operate at a much lower voltage than string inverters. As string inverters accept the voltage of the entire system, you can have up to 600 volts DC on a domestic system, or more, running through your home. If this voltage were to arc, your system will fail, a large bang may occur, and in worst cases, a fire may result! This is why it is paramount that you find a reputable installer to ensure that your system is installed to the highest quality.
Winner = Microinverters have been labelled as the safer option as they eliminate the need for this high voltage wiring. 
Flexibility and Expansion
String inverters have a limited number of panels that they can accept, so depending on how many panels are already in your system, you may find it hard to add more at a later date. Microinverters allows for increased expansion in the future – all that you will need to do is add more panels and more inverters. Their independent operation also means that you are not limited when it comes to their orientation either. You can add panels on any side of the roof, at independent angles, and still yield the same amount of electricity. However, with string inverters, all of your panels must be connected in the same orientation and facing the same way.
Most string inverters, however, do have two independent inputs, or mmpt's. This means that two arrays of panels can work independently of one another via the same inverter.


Winner = Microinverters allow for your system to be expanded in the future as well as a lot more flexibility with your panels positioning and orientation.  
Cost
While prices may vary between states, installers, manufacturers, etc. statistics show that microinverters are still the more expensive option.
However, cost does not only cover the initial expense up front but also the overall savings that you will receive throughout the life of your system and the speed at which you recuperate your initial expenses. While string inverters may not be a larger initial expense, your overall production will be greater with microinverters and therefore may result in larger savings on your bills in the long run.
Winner = For an initial lower cost, string inverters are the better option. However, for long-term investments, the upfront costs of microinverters will be recouped over the lifespan of the system. 
Maintenance and Repair
One large advantage of microinverters is their panel-level monitoring. While the homeowner is not able to see the individual values of production, your technician has access to each inverters performance via a system monitoring program. This means that they can easily monitor how your inverters and panels are performing without the need to perform an inspection. String inverters can only let your technician monitor the system's overall production.
However, as microinverters are located on the roof of your home, maintenance and repairs can become a lot more costly and time-consuming. If a panel or inverter develops a fault, your technician will have to get onto the roof to have access to your inverters and panels.
A string inverter, on the other hand, is more cost-effective and timely to repair as it is located on the wall of your home down on the ground. This means that your technician avoids the lengthy process of having to get onto your roof to repair the fault.
Winner = There are definitely pros and cons to both. System and fault monitoring are easier in microinverters, however, maintenance and repair are easier in string inverters. Microinverters also have the added ease of service should it ever come to needing to claim your performance warranty.  
VERDICT
Both string inverters and microinverters have their pros and cons. While it may seem that microinverters are the clear winner, this is not always the case. Should your home and roof receive minimal shading, your energy usage be predominantly throughout the day, and you have no intentions to expand your system in the future, then there is no reason why you should not use a string inverter. However, if your roof is one that receives shading in certain areas throughout the day, then microinverters may be the better option.
Your solar installer should be asking you a number of questions during your consultation to distinguish which inverter will benefit you the most.
| | | |
| --- | --- | --- |
| | String Inverters | Microinverters |
| System Performance | | ✔ |
| Safety | | ✔ |
| Flexibility & Expansion | | ✔ |
| Cost | ✔ Upfront Costs | ✔ Long-term Investment |
| Maintenance & Repair | ✔ Easier to service | ✔ Easier to Monitor |