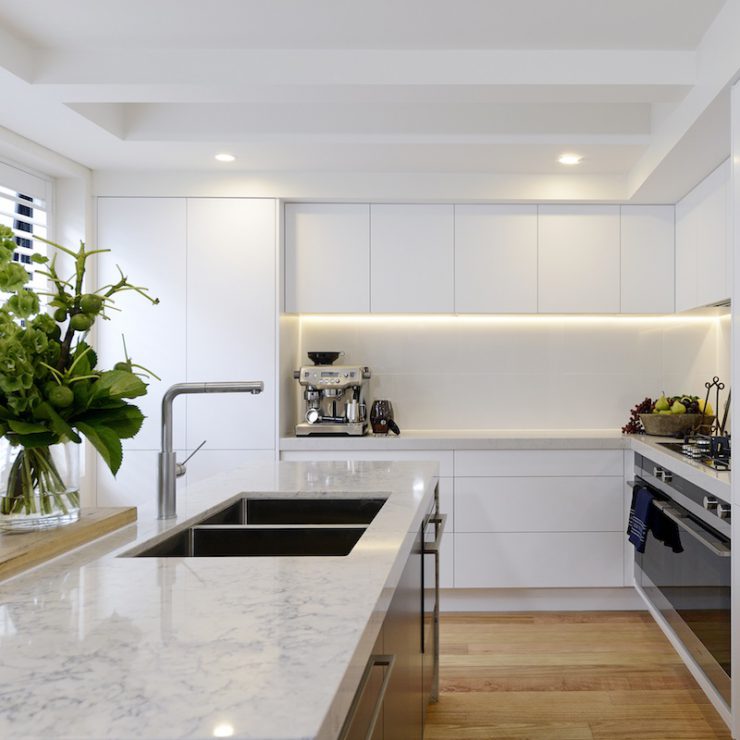 Why Should You Swap To LED Lighting?
We've heard it all before: 'change your globes to LED globes!' But why? Are LED globes really as good as they say? Is there really any point spending time and money switching your existing globes to LED ones? Why are LED globes so good?
LED stands for Light Emitting Diode and is an increasingly popular alternative to your standard halogen, incandescent, or CFL (Compact Fluorescent Lamp) globes. If you haven't already substituted your current globes for LED ones in your home or business, then your lighting would already contain one of the other three options mentioned.
What Are Your Lighting Options?
Firstly, let's look closely at the other traditional options. Not too long ago, you had the choice of incandescent globes, halogen globes, CFLs and LEDs however, it has been predicted that halogen lights will disappear from Australia within the next two years as the country shifts towards more efficient and environmentally options. Australia began the phasing out of poor-performing incandescents in 2007, requiring homeowners and businesses to instead install energy efficient lighting to cut greenhouse gas emissions. Then in 2010, the Australian Government then enacted a 'Minimum Energy Performance Standard' law ensuring only the highest performing products are to be available. However, these standards relating to incandescents, halogens and CFLs still do not meet the same energy efficiency as LEDs.
CFLs
Your CFL bulbs are reasonably cheap to buy but can cost you more to run over time. They can also wear out faster if put in a light fitting that is switched on and off constantly, such as your bathroom or kitchen. They can't be used outside very often as they don't work well in extreme heat or cold and can take a little longer to reach maximum brightness. They do, however, have a slightly longer lifespan than incandescents and halogens, and are slightly more energy efficient.
They work via a chemical reaction known as fluorescence. The tube contains mercury that becomes 'excited' as electricity is passed through the system. When the mercury begins to settle, it gives off light.

Incandescent Globes
Incandescent globes were simple and cheap to manufacture and therefore purchase, but besides that and their bright light, the pros stopped there! Their lifespan is extremely short and they lose around 90% of their energy to heat. However, despite this, they were probably the most common light bulb that you had in your home currently until the government placed a heavy regulation on the sale of incandescents operating at a certain energy efficiency.
Incandescent globes have the classic 'light globe' shape. They contain a mental filament made of tungsten inside, that acts as a bridge for electricity to flow over. As the electricity surges, the filament heats up and it begins to glow giving off light. This is also the reason why the globe gives off so much of its energy as heat, and why it is often hot to touch straight after it has been turned off.

Halogen Globes
Halogen globes are a type of incandescent light, however, are stronger, designed to withstand higher pressures than incandescents and are around 30% more efficient. But while they are labelled as 'low voltage', they still use approximately 35W to 50W per globe, so they are still not an efficient choice to have within the home. They can also become quite hot and can, in some circumstances, becomes quite hazardous.

LEDs
LEDs are often the more expensive option to purchase per globe compared to their more traditional counterparts, however, they are longer lasting and much cheaper to run! Using around 75% less energy than CFL globes and lasting two to three times as long, when we look at LED globes in comparison to the other options, it is clear to see just they're the obvious choice!

What Are The Benefits Of LEDs?
Energy Efficient
The first and most beneficial reason is that they are extremely energy efficient and will save you money on your electricity bills. They use less power (watts) per unit of light (lumens) and can, therefore, provide up to around 100 to 200 lumens per watt. In contrast, CFL globes use around ten times the amount of Watts as LED globes. Incandescent globes also lose a lot of their energy to heat rather than light (90-95% to be exact), so they are extremely inefficient to run. For reference, a 60W (watt) incandescent bulb will only put out as much light as an 8W LED bulb! It doesn't really make sense to put these globes in your space, when 95% of what you are paying for, you are not able to utilise. So while they might seem the perfect option upfront due to their low cost, they are considered a much more inefficient option than LEDs. In a typical Australian household, lighting makes up for about 7-10% of your electricity bill (sa.gov.au). So when you think about how much you rely on lighting in your home to live comfortably, ensuring that you have the most energy efficient lighting is a small change that you can make to save big on your bills.

Longer Lifespan
Another positive is that they have a much longer lifespan than other traditional globes. To put it into perspective, an average lifespan of an LED globe is between 15,000 to 50,000 hours, while halogen globes last a mere 1,000 to 5,000 hours. So the need to consistently purchase and change your globes lessens when you purchase LED globes. That means less money spent on always buying new globes!

Environmentally Friendly and Recyclable
LED lights are non-toxic, better for the environment and your family and currently the greenest choice on the market today! CFL globes, along with fluorescent tubes, contain a small amount of mercury, a requirement of 5 milligrams according to Australian Standard (environment.gov.au). While this amount of the toxic mercury does means that handling CFL bulbs requires more care and precautions, the short-term nature of the potential exposure when broken does not create a potentially large risk. Gloves should be worn to clean up a broken or no longer working CFL bulb and the remnants should be placed in a plastic bag and given to a nearby waste or disposal centre to avoid the mercury from entering the environment. To find a centre near you, head to www.recyclingnearyou.com.au. Incandescents and halogen globes cannot be recycled due to the fact that they contain a Tungsten filament that cannot be reused, but they may be able to be taken to the same recycling centres as CFLs. The best way to dispose of these globes is to simply wrap them in a few layers of paper and throw them in the garbage, not the most environmentally friendly option, or call your local disposal centre to see if they will take them. LED globes, however, do not contain any hazardous materials, are not made of glass and are completely recyclable. So if they break or stop working, simply wrap them in paper and place in your recycling bin! Safe on your family and the environment!
More Flexible Lighting Options
LEDs are considered to be 'directional' light sources, meaning that they can be designed to emit light in a specific direction. Those with LEDs installed in their homes can look forward to focused and concentrated light because of this, and a more energy efficient result. Incandescent and CFL globes emit light in all directions, meaning that they are often radiating heat and light in directions where it is not needed, wasting energy and your money. Having the ability to focus your lighting in your desired direction, means that your lights do not have to work as hard to illuminate the space, and therefore your energy bills stay lower.
LEDs can withstand frequent switching on and off making them perfect for outdoor flashing light displays, sensor lighting, or in areas such as the kitchen, or bedroom where lighting is commonly turned on and off. As well as this, LEDs are able to to be successfully dimmed. Most traditional lights can only be dimmed to 30% of their light output before they stop working, but LEDs are able to operate at a mere 10% of their light output (when used with LED suitable componentry).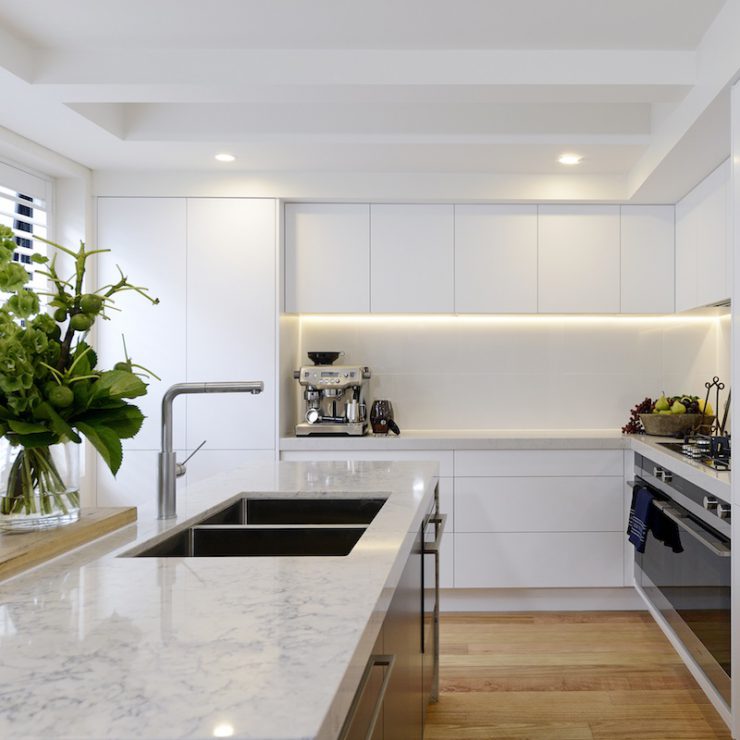 Durability and Safety
As previously mentioned, LEDs are much more durable and able to withstand harsh weather conditions due to their ability to operate under extreme temperatures and low voltages.  This enables you to place them anywhere around your home, indoors or outdoors, as the cold, wind, rain and extreme heat will not affect them. LEDs also do not contain any filaments or glass enclosures but are instead mounted on a circuit board with soldered leads. This makes them virtually unbreakable and able to withstand shocks, vibrations and external impacts. Safety is no concern with LEDs as they do not give off heat and contain no harmful chemicals.

LED Lighting can be used outside due to its durability.
While different globes work for different situations, it's obvious to see why LED globes are the clear choice to have within your home or business. With halogens and incandescents slowly being phased out, the only competition that still stands are the traditional CFL globes. Despite CFLs still being a good choice, the benefits of LEDs in comparison far surpass those of CFLs. If you are looking to have new lighting installed in your home, call Green Efficient Living today on (08) 8297 3422 to see what we can do!